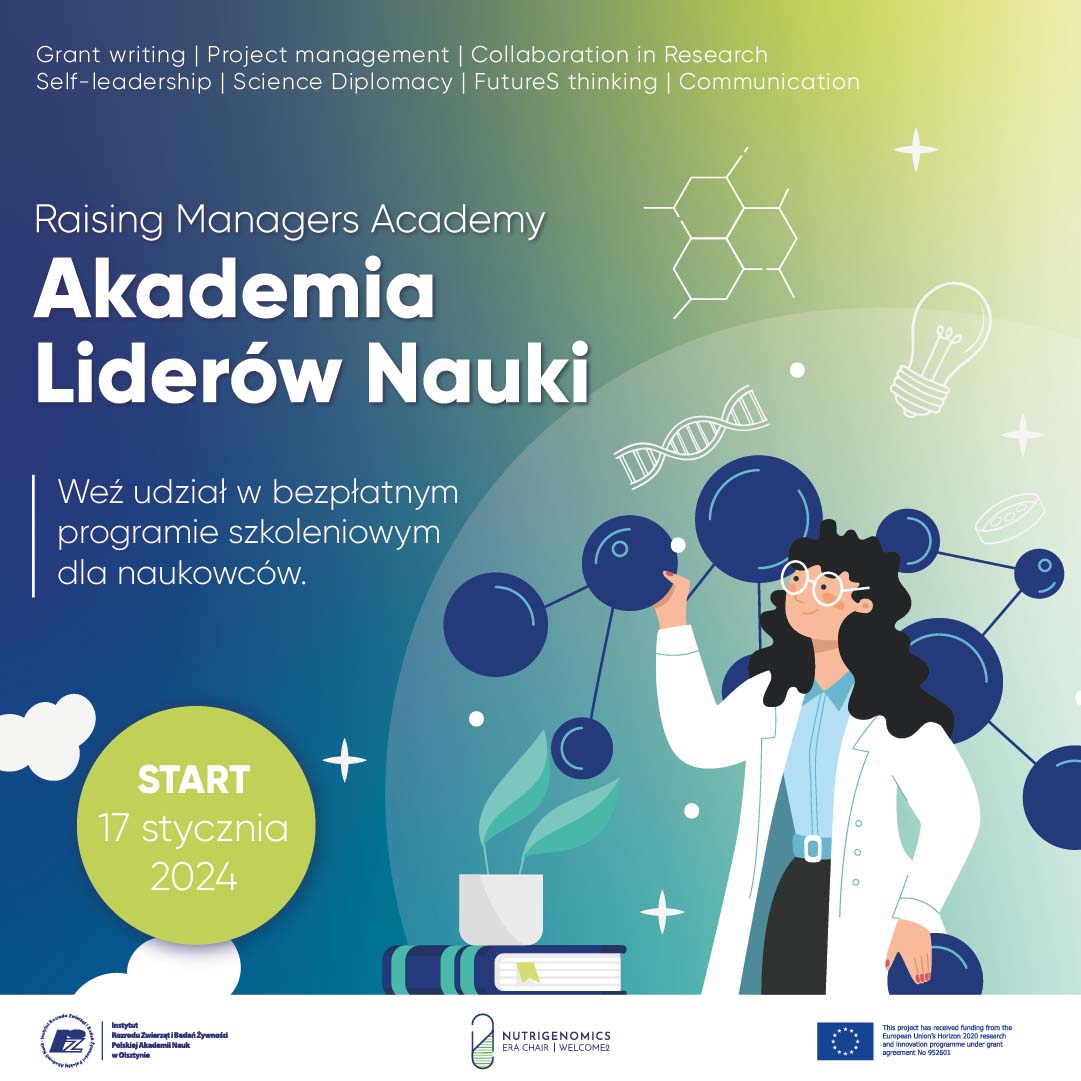 The 2nd edition of the Rising Managers Academy – the Academy of Science Leaders, created by the Institute of Animal Reproduction and Food Research of the Polish Academy of Sciences in Olsztyn will start in January.
What is RMA – Science Leaders Academy?
Training for scientists as part of the Academy of Science Leaders is a new initiative that is intended to support scientists, project managers, innovators, employees of innovative companies, and innovation departments dealing with research in their development, primarily in terms of leadership skills, effective application for grants and communicating their ideas to the public. We invite researchers from all research disciplines to participate!
What's on the agenda?
The educational path at the Academy of Science Leaders was designed according to the design thinking concept. Scientists will train in soft skills, i.e. team building, grant writing, project management, negotiation, pitching, and others. The classes will mostly be practical workshops using design methods and tools. Work using design methods and tools will take the form of a practical workshop, during which participants will work on a practical design challenge – from the research stage to the prototype creation phase. The implementation of the designed solution will involve preparing a grant application, the content of which would be the solution designed during the design thinking process. Finally, it will be assessed by stakeholder representatives during a pitching session. The classes will be conducted in Polish and English by respected practitioners with extensive experience in career management in the science sector.
How to sign up?
If you want to apply, please send us your CV to: k.wilczek@pan.olsztyn.pl
We are waiting for applications until December , 2023. The number of places is limited. The first classes start on January 17, 2023.
Participation in the training is free! More information about the previous edition of the Academy (2022) here.