The goal of the Rising Managers Academy (RMA) section is to provide mid-career researchers with practical skilled leadership potential to apply, run and coordinate research projects. Rising Managers RMA is established to increase the number of sustainable sources of manpower capable of applying, running, and leading high-quality research projects in the region. RMA will provide participants with the competencies needed to prepare grant applications, manage cooperative research projects, lead high-technology research activities, and social skills via relevant courses and lectures. RMA will allow training the early-stage researchers equipped with advanced research leadership and management skills, including the development of grant applications. The Academy will also provide trainees with expertise in research management, leadership and grant applications skills, communication, negotiation, conflict solving, staff selection, and team development.
Recruitment for the 2nd edition of Rising Managers Academy is now open!
Scientist, do you want to become a good leader? Sign up for free training at Rising Managers Academy!
Do you conduct scientific research, create and develop innovative solutions, and wonder how you can develop to become not only a good researcher, and innovator but also a manager or project manager? We have a free course for you as part of the 2nd edition of the Rising Managers Academy – the Academy of Science Leaders, created by the Institute of Animal Reproduction and Food Research of the Polish Academy of Sciences in Olsztyn. You will learn how to skillfully submit grant applications, how to be a good leader of a research team, and how to effectively communicate your achievements to various groups of recipients.
What is RMA – Science Leaders Academy?
Training for scientists as part of the Academy of Science Leaders is a new initiative that is intended to support researchers in their development, primarily in terms of leadership skills, effective application for grants and communicating their ideas to the public.
For whom?
Scientists, project managers, innovators, employees of innovative companies, and innovation departments dealing with research
What's on the agenda?
The educational path at the Academy of Science Leaders was designed according to the design thinking concept. Scientists will train in soft skills, i.e. team building, grant writing, project management, negotiation, pitching, and others. The classes will mostly be practical workshops using design methods and tools. Work using design methods and tools will take the form of a practical workshop, during which participants will work on a practical design challenge – from the research stage to the prototype creation phase. The implementation of the designed solution will involve preparing a grant application, the content of which would be the solution designed during the design thinking process. In this way, RMA participants learn practical skills that will be used during the design workshop and when preparing a grant application.
Finally, it will be assessed by stakeholder representatives during a pitching session.
The classes will be conducted in Polish and English by respected practitioners with extensive experience in career management in the science sector.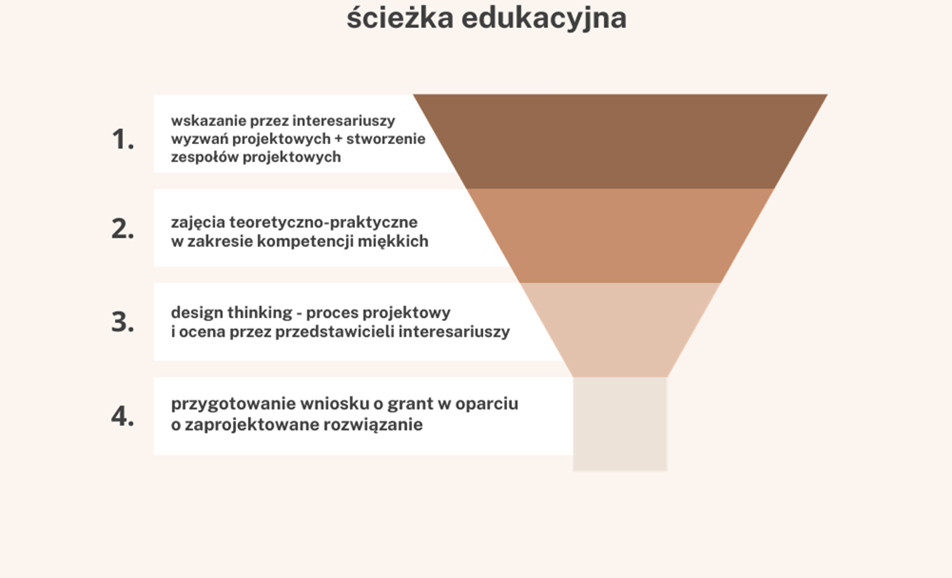 How to sign up?
If you want to apply, please send us your CV to: k.wilczek@pan.olsztyn.pl
We are waiting for applications until December 4 this year. The number of places is limited. The first classes start on January 17, 2023. Participation in the training is free!