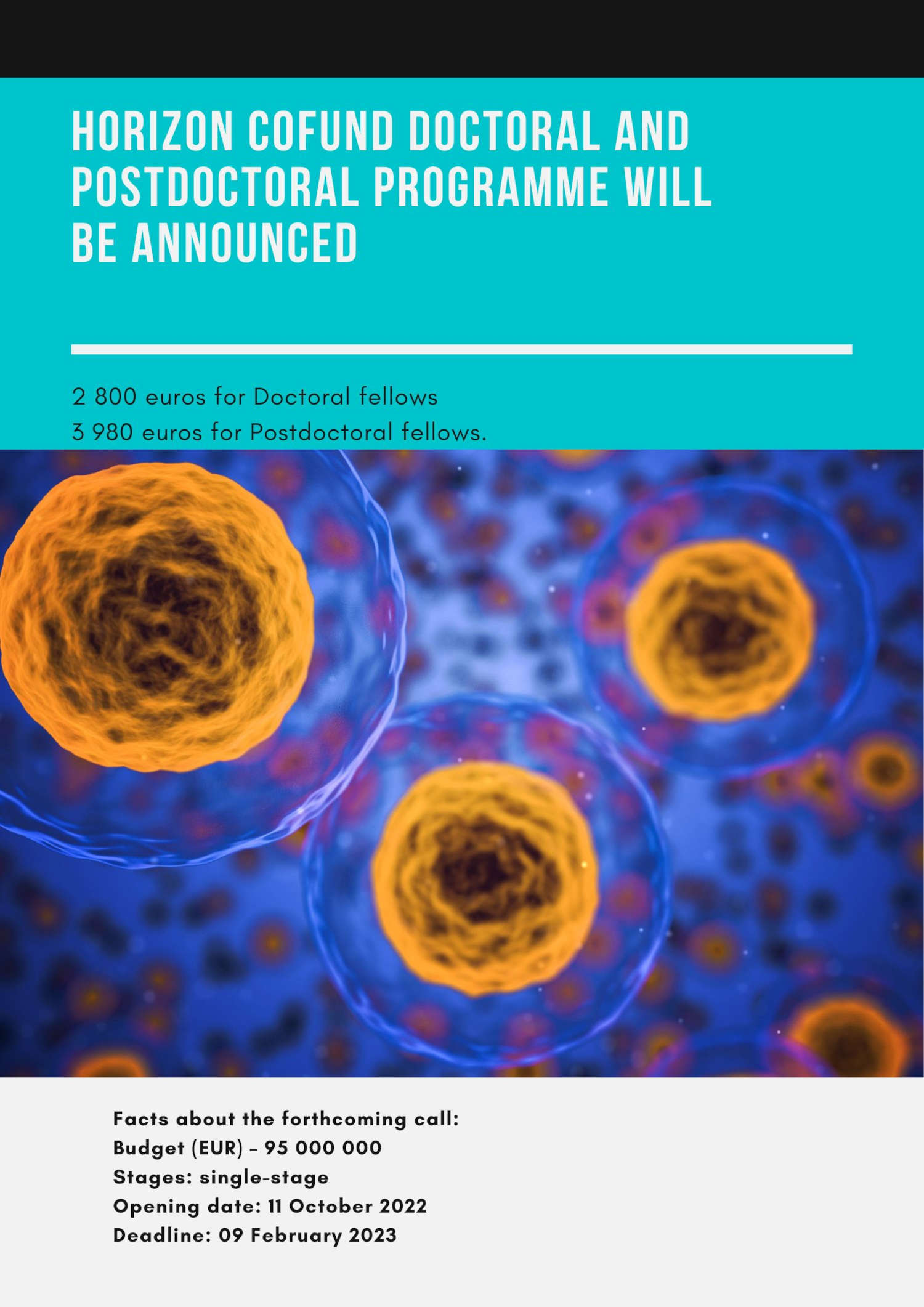 MSCA COFUND co-finances new or existing doctoral programmes and postdoctoral fellowship schemes with the aim of spreading the best practices of the MSCA including international, inter-sectoral, and interdisciplinary research training, as well as international and cross-sectoral mobility of researchers at all stages of their career. In practice, MSCA COFUND provides complementary funding for doctoral or postdoctoral programmes managed by entities established in the EU Member States or Horizon Europe Associated Countries.
COFUND distributed two types of allowances in the form of monthly gross remuneration, i.e. salaries, social security contributions, taxes, and other costs or compulsory deductions under national legislation linked to the remuneration, and the mobility costs for the benefit of the researchers:
a) 2 800 euros for Doctoral fellows
b) 3 980 euros for Postdoctoral fellows.
Proposals under this Action should contribute to the following expected impacts:
Enhance talent and knowledge circulation across the R&I landscape, through inter-sectoral, interdisciplinary, and international mobility, including by supporting regional or national smart specialisation strategies when

appropriate

;
Align practices with MSCA policies based on the European Charter for Researchers and the Code of Conduct for the Recruitment of

Researchers

;
Improve the attractiveness of researchers' careers notably through better working and employment

conditions

;
Strengthen Europe's human capital base in R&I by training

highly-skilled

researchers;
Increase Europe's attractiveness as a leading R&I

destination

;
Enhance the quality of R&I contributing to Europe's sustainable

competitiveness

;
Establish sustainable collaboration between academic and non-academic

organisations

;
Foster the culture of open science, innovation, and entrepreneurship.
Facts about the forthcoming call:
Budget (EUR) – 95 000 000
Stages: single-stage
Opening date: 11 October 2022
Deadline: 09 February 2023