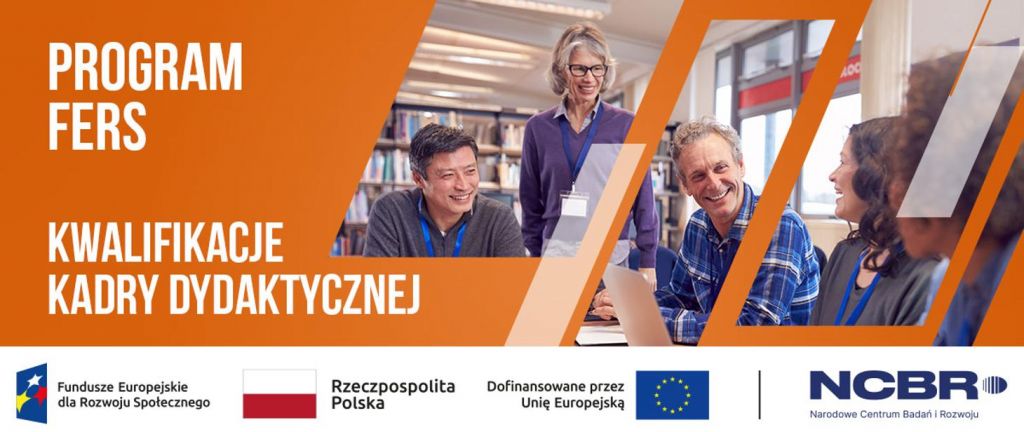 National Center for Research and Development announced the call for proposal "Development of qualifications and skills of teaching staff" under Measure 01.05: Skills in higher education, Priority 1: Skills, of the European Funds for Social Development Program 2021-2027.
Co-financing in the competition will be allocated to activities leading to the obligatory acquisition or improvement by the staff or doctoral students of qualifications or competencies: didactic (including the use of modern teaching methods and teaching methodology), digital, for the benefit of the green transformation.
These activities may include, among others: participation in training or internships or study visits (domestic and international) directly related to the current or future teaching or teaching and research activity of the participants. Apart from the above qualifications or competences, it is possible to provide support under the project to improve the qualifications or competences of the applicant's or partner's teaching staff (if applicable) in the field of universal design, entrepreneurship and commercialization of research results and other substantive competences.
Deadline: July 17, 2023